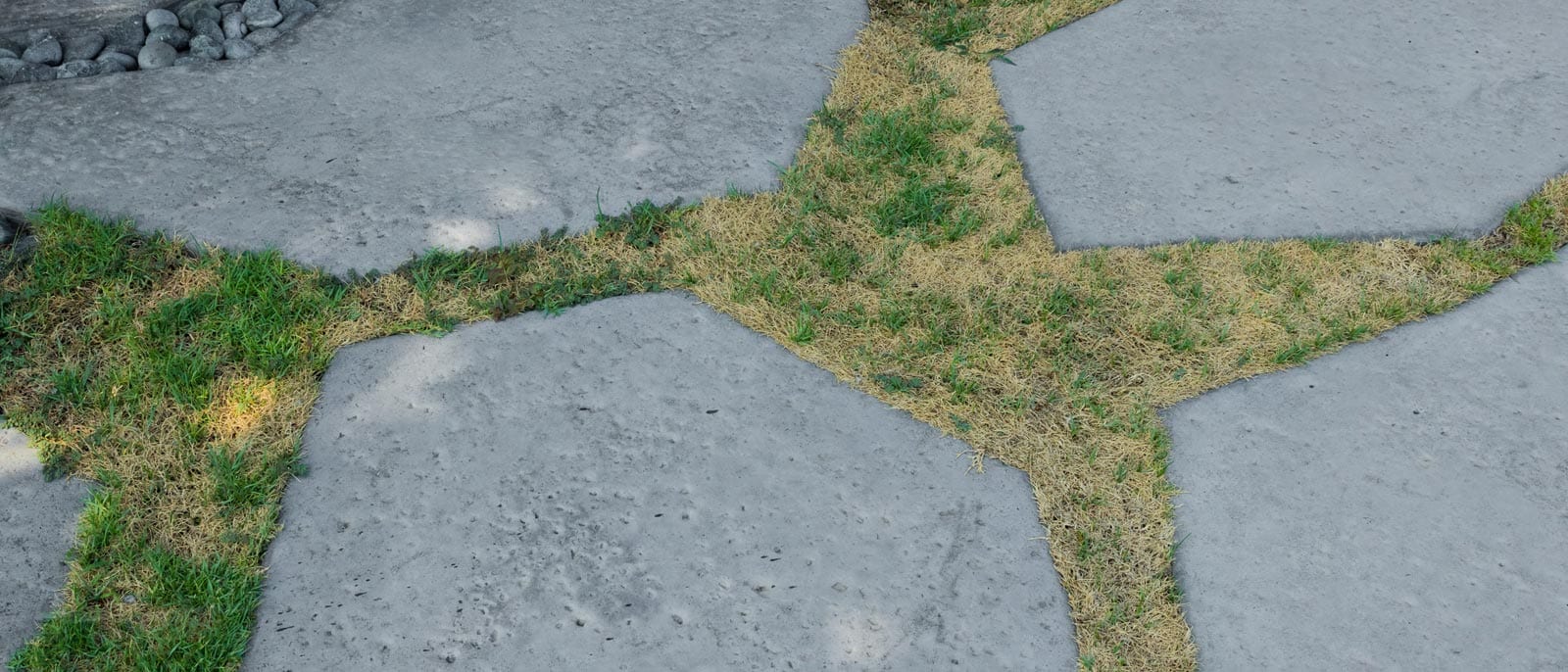 Dead grass is unsightly and a cause of concern for many homeowners. Did you know that dead, unsightly grass is the result of various causes that can be identified via a picture or on-site assessment.
Reason 1: Sprinkler Valves
If you have a large patch of unsightly brown grass, the cause may be a faulty valve in your irrigation system. Valves that are used to run your sprinklers can cause a loss in pressure due to a water leak via the valve itself!
Many homeowners will inspect their own irrigation systems when they notice dead grass. Visually, a homeowner will see sprinklers that do not "pop-up" correctly, or that seem to "leak" rather than "spray". Although it appears that the irrigation system's sprinklers are faulty, these are signs that there is a valve problem, not a sprinkler or nozzle problem!
If your lawn has a large brown patch, repairing or replacing the valve can have your lawn looking green again!
Reason 2: Dead Grass After Mowing
Mowing should enhance the look of your lawn. Do you end up with a yard full of dead grass with every mow? Does mowing create stripes of brown grass? If so, the problem would be incorrect programming of your irrigation system! Too much water can create a bunch of complications when trying to achieve that elusive green lawn that we are all looking for!
Over watering can cause fungus build-up and over productive grass growth in your lawn leading to the brown lawn look when you mow. Cutting back on water and mowing once a week will leave your lawn free of those unsightly streaks and lower your water bill at the same time!
Reason 3: Overwatering or Poor Filtration
A patch of wet, soggy, grass can be caused by a leak in your irrigation system. Leaks in the lateral lines of your irrigation system can be identified via a patch of sogginess that may appear greener and longer than the rest of your yard or may present as a patch of brown grass depending on the type of grass. After mowing, the area will reveal more dead grass underneath and may be muddy. If your water bill is high and there are no obvious sources for the sogginess, leak detection may be recommended.
Reason 4: Dead Grass From Herbicide
Polka-dot grass, or spots of dead grass (large or small) throughout your yard can be caused by a couple of things. Feces from animals will release chemicals that will produce unsightly spots in your grass- nothing to do here but love those fur babies!
However, if you do not have fur babies, the spotted grass patches could be from improper use of fertilizers or herbicides. Naturally, herbicide will cause patches in your lawn and a seasoned landscaper will advise you of the treatment being applied and the temporary grass spots that will result. If you apply your own chemicals, follow label directions precisely or call a licensed landscape company for assistance with chemical applications!
Reason 5: Irrigation System Design
Random lines of dead grass or inconsistent spots in your lawn are often a result of a poorly designed irrigation system. If you have brown spots that don't follow any pattern, your lawn sprinkler system is likely falling short in its ability to water your entire lawn.
A poorly designed system, besides causing spots in your lawn, can cost you more money in water! The natural tendency is to increase watering times to make sure the entire lawn is watered but increasing watering times does not ensure that coverage is adequate. Ridding your lawn of dead spots could be as easy as changing the nozzles…it could also require adjusting your irrigation system by adding a sprinkler or two to ensure adequate coverage. Ask your irrigation system supply store for recommendations or call for a free assessment.